What to Expect at Lowrey Chiropractic
Chiropractic care is like building a house - everything has to be completed in a particular order to function properly. If you tried to put up walls before laying a solid foundation, the walls would be weak and collapse; or install a roof before the walls were completed, the roof would collapse. The same is true for your body. Your body has to go through phases of care in order to repair itself and function properly.
Our philosophy is simple. We treat every patient like they were part of our family. We offer choices in the level of participation for the patient, whether it's wellness or simply relief.
Ultimately you are in charge of your own health. It's our job to offer you the best chiropractic care possible, and you determine the level of health you want to achieve.
There are three different phases of chiropractic care.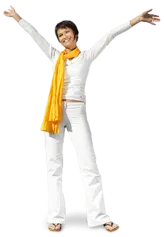 The first objective is relief - we want to help you feel better. During this first phase, our primary goal is to get you out of pain as fast as possible. When you begin chiropractic care, pain is the first symptom to disappear, even though much of the underlying condition remains.
During this second phase of care, muscles and other tissues are allowed to heal more completely, thereby helping prevent injury. In order to prevent a rapid recurrence of symptoms, it is necessary to continue receiving care even though your pain has decreased.
Once your body has fully healed, it is important to come in for periodic adjustments to avoid problems in the future. Routine chiropractic care can help ensure that your physical problems do not return, and keep your body in optimal condition.
Please contact our El Dorado Hills office to make an appointment today.
---
Dr. Judd Lowrey | Lowrey Chiropractic
El Dorado Hills Chiropractor | (916) 941-7508
4909 Golden Foothill Parkway, El Dorado Hills, CA 95762