At Lowrey Chiropractic, we take great pride in providing the finest chiropractic wellness care to our patients. We offer a wide range of chiropractic services, advanced sports therapies and soft tissue treatments, and much more.
Below is a sampling of the different services we offer in our El Dorado Hills office.
---
Chiropractic Care

We provide advanced spinal correction utilizing "state of the art" chiropractic techniques. We use a number of highly-effective adjusting approaches to help improve spinal biomechanics and reduce nervous system interference. As a Doctor of Chiropractic, Dr. Judd Lowrey has years of training and experience providing patients with safe, gentle, and effective spinal adjustments.
The primary adjusting techniques we use include but not limited to; Diversified, Thompson, Gonstead, Activator Methods and SOT.
---
Active Release Techniques (ART)

Active Release Techniques is one of the most innovative and advanced soft tissue treatments available. ART is proven effective for treatment of tendonitis, back, hip or neck pain, plantar fasciitis, IT Band Syndrome, frozen shoulder, shin splints, muscle strains, and sciatica. It is a non-invasive hands-on treatment that restores proper function to soft tissues, in the process eliminating symptoms of pain, numbness, weakness and decreased range of motion.
---
Graston Technique

Used by over 60 amateur and professional sports teams, the Graston Technique is the treatment of choice for athletes. Graston Technique is an innovative form of soft tissue mobilization that utilizes specifically designed stainless steel instruments to assist in treating soft tissue injuries. This technique enables clinicians to effectively break down scar tissue and release fascial restrictions that develop between muscles.
---
Physiotherapy

To complement and enhance the healing effects of specific Chiropractic treatments, we also provide the following physiological therapeutic procedures:
Intersegmental Traction / Flexion Distraction
Ultrasound
Interferential Electrical Muscle Stimulation
Trigger Point Therapy
Cryotherapy
Mechanical Traction
Moist Heat Therapy
Exercise and Rehabilitation Programs
---
Kinesio Taping

The Kinesio Taping Method is designed to facilitate the body's natural healing process. It gives support and stability to your joints and muscles without affecting circulation and range of motion.It has the ability to reduce pain & inflammation, re-educate the neuromuscular system, enhance performance, prevent injury, and help with athletic maintenance and support. Kinesio tape is used for anything from headaches to foot problems and everything in between.
---
Corrective Exercises

We teach our patients special "blueprint" exercises designed just for them to help strengthen and correct their own unique problem. These exercises can be performed in the comfort of your own home and can improve the effectiveness of your spinal correction by as much as 30-40%. In addition to skeletal misalignment, muscles and connective tissues can be out of place or strained by improper alignment and use. Specific exercises and stretches can help your body stay in balance and in health.
---
Lifestyle Advice

We often find it helpful to "coach" our patients on certain activities they should avoid or do differently to avoid aggravating their particular health challenge. Our goal is to help every patient achieve a fulfilling and happy lifestyle full of the activities they enjoy most. We recognize that each our patient is a whole person, and help them reach true health and wellness is a collaborate effort between our professionals and our patients.
---
Nutritional Counseling

We provide specific recommendations on nutritional supplements and healthy food choices to enhance our patient´s return to optimal health. Do you know which supplements and vitamins are good for you. Dr. Judd Lowrey can provide a structured nutritional program based on your individual needs.
---
Health and Wellness Workshops
Dr. Lowrey is a member of Doctor Speaker's Bureau, a non-profit organization of Doctors who dedicate their time to educate the community on different health conditions. We are available to speak to your group or organization at no charge. We can provide seminars supplementing your existing programs or customize a program just for you! Contact us today to arrange a wellness workshop at your event or workplace.
Health workshop topics include:
Stress Management
Headaches/Migraine
Trigger Point Therapy
Low Back
Job Safety
Carpal Tunnel
---
Spinal & Postural Screenings

Posture and spinal screenings can reveal important health information and unlock the door to improved health and well-being. We provide screenings at area malls, community events, health fairs and places of employment. Contact us today to arrange a screening at your event or workplace.
---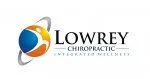 Dr. Judd Lowrey | Lowrey Chiropractic
El Dorado Hills Chiropractor | (916) 941-7508
4909 Golden Foothill Parkway, El Dorado Hills, CA 95762