In addition to Chiropractic services, at Lowrey Chiropractic, we are pleased to offer our patients the most innovative and advanced treatments for soft tissue injuries. Certified in Active Release Techniques and Graston Technique, Dr. Judd Lowrey, D.C. is a specialist in the treatment of soft tissue injuries.
What is Active Release Technique? ART is a non-invasive hands-on treatment that restores proper function to soft tissues, in the process eliminating symptoms of pain, numbness, weakness and decreased range of motion.
ART is a patented, innovative and advanced approach to the treatment of: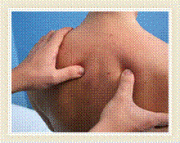 Tendinitis
Back, hip or neck pain
Sciatica
IT Band Syndrome, Shin Splints, Plantar Fasciitis
Frozen shoulder, Tennis Elbow
Muscle strains
Carpal tunnel syndrome
Post-surgical scar tissue
How does Active Release Techniques work?
Repetitive stress, trauma or overuse can result in the buildup of scar-tissue and adhesions which hinder the movement and function of soft tissues (muscles, ligaments, tendons and nerves).
Active Release Techniques is a soft-tissue management system based on the principle that muscles, nerves, blood vessels and connective tissue develop adhesions within and between them after cumulative injuries. These adhesions cause the motion of muscles or joints to be altered, resulting in a wide variety of symptoms including pain, weakness, reduced range of motion, numbness and tingling.
Active Release is not massage, physiotherapy, or chiropractic care. While those procedures relieve muscle and motion dysfunction, they do not necessarily address the underlying problems caused by scar tissue formation.
Treatment of choice by Athletes:
Active Release has proven to be especially valuable for athletes, from the professional to the beginner. Ninety percent of the time athletes with acute or long-standing muscular strain/sprain injuries experience complete recovery, in a short period of time. ART is now being utilized at the highest levels of athletic competition, including the Olympics, National Football League, Arena Football League, Ultimate Fighting Championship and Ironman triathlons.
ART isn't just for athletes; it provides relief from many common repetitive strain and soft-tissue injuries, including carpal tunnel syndrome, TMJ, shoulder pain, shin splints and tennis elbow.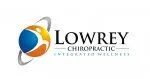 Dr. Judd Lowrey | Lowrey Chiropractic
El Dorado Hills Chiropractor | (916) 941-7508
4909 Golden Foothill Parkway, El Dorado Hills, CA 95762